The Challenge
Southeastern Towers is a communication tower service company servicing the entire Southeastern corridor of the United States.
As you can imagine, this work is highly dangerous and requires a special "breed" of character that is both brave and skilled enough to work at average heights over 30 stories tall. For this reason, tower repair services are often sole proprietors with very little business and project management backgrounds. Southeastern towers, however, is a buttoned-up, highly trained organization with the ability to successfully manage multiple projects at once.
They needed a web and branding presence that reflected their professionalism, dedication to safety, and breadth of services.
Southeasterntowers.com
The goals of the Southeastern Towers corporate website were as follows
Portray an instant look of professionalism
Quickly identify the services they provide
Quickly identify their coverage area
Emphasize their attention and dedication to safety
Provide social proof in the form of testimonials and recent project accomplishments
Make it simple and obvious how to contact them for service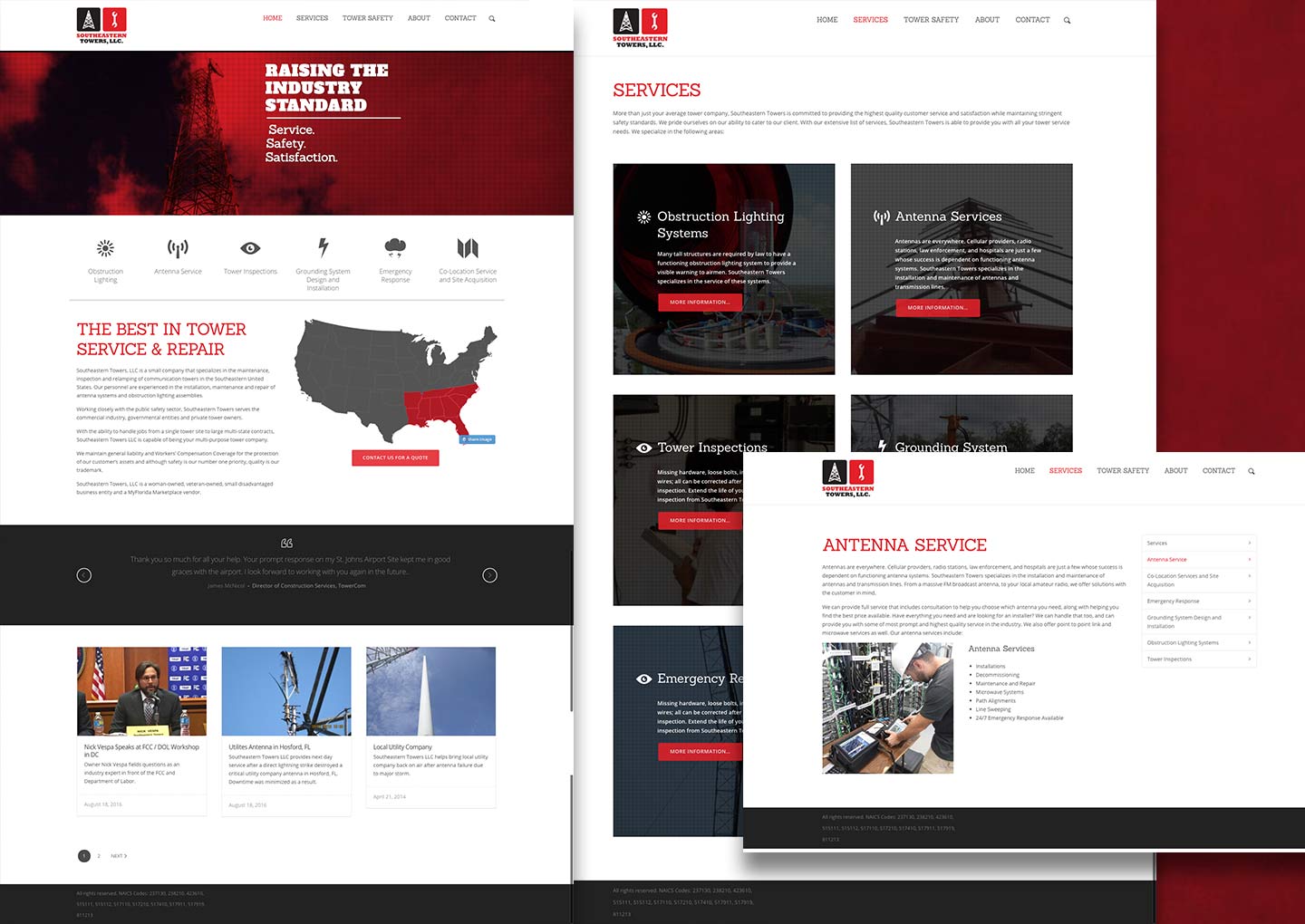 The result is a minimalist but strong design that allows for easy digestion of key details.
Completing the branding
Armed with a new website and digital brand, they needed a well-designed piece of collateral they could hand out at job sites. Most of the business in this industry comes from word of mouth and referrals, so a new business card design was the logical next step.
Based on the look established in their logo and new website, I created a simple, strong business card design that tied their online business presence to the guys on the ground.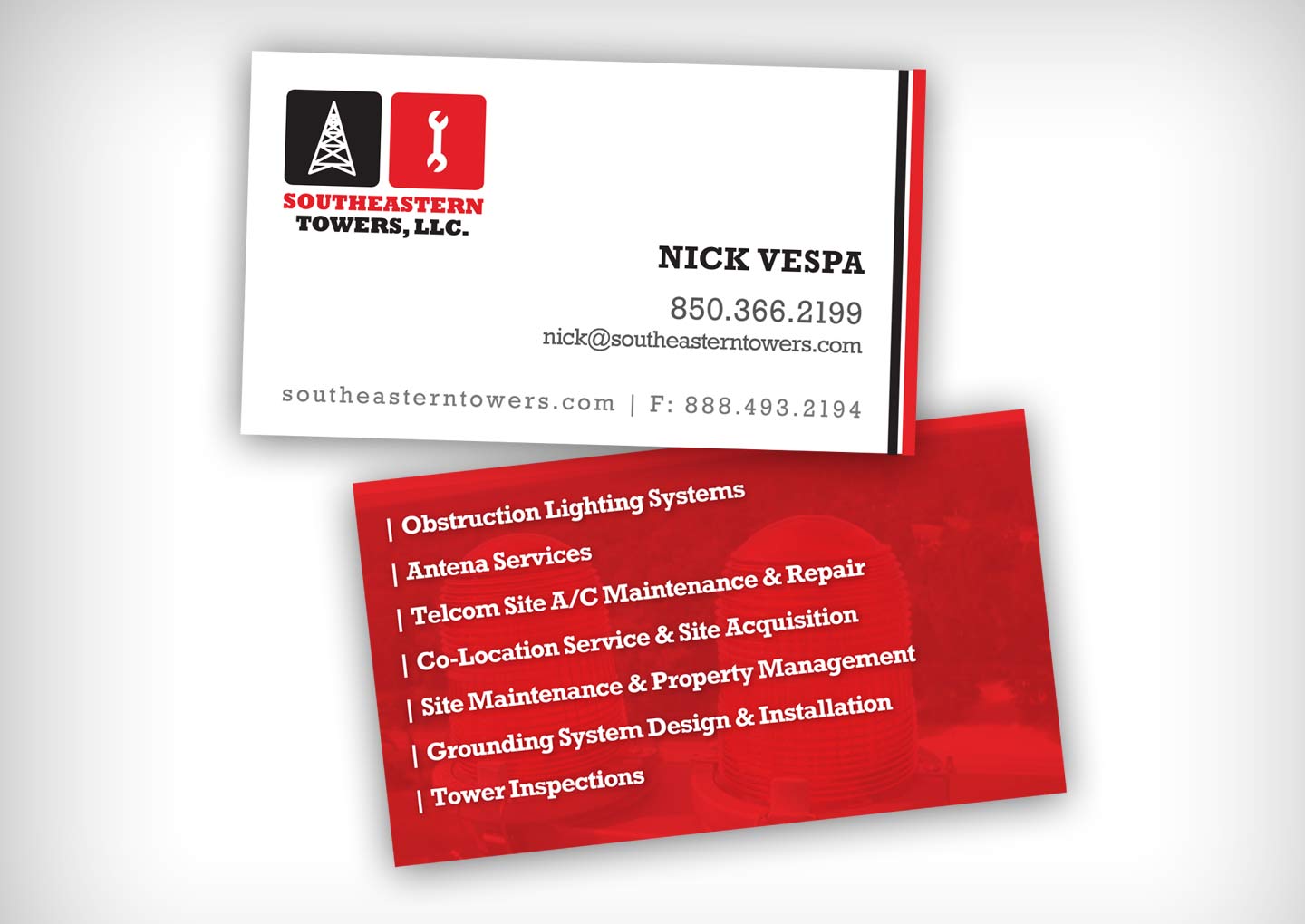 Results
In a highly specialized sector, southeasterntowers.com receives several work inquireis per month. Their business and reputation has grown steadily each year of their existence. In other words, they're crushing it.
Visit Site